Getting kids to eat anything seems to be a challenge and a half these days. But did you know that children are more likely to eat snacks, especially the healthy kind if you get them to make it themselves? It sounds like a dream come true, but these 5 tasty treats required 3 easy ingredients and will keep your child's appetite at bay until it's time for dinner. Plus, it'll let you two bond while you spend some quality time together!
English Muffin Donuts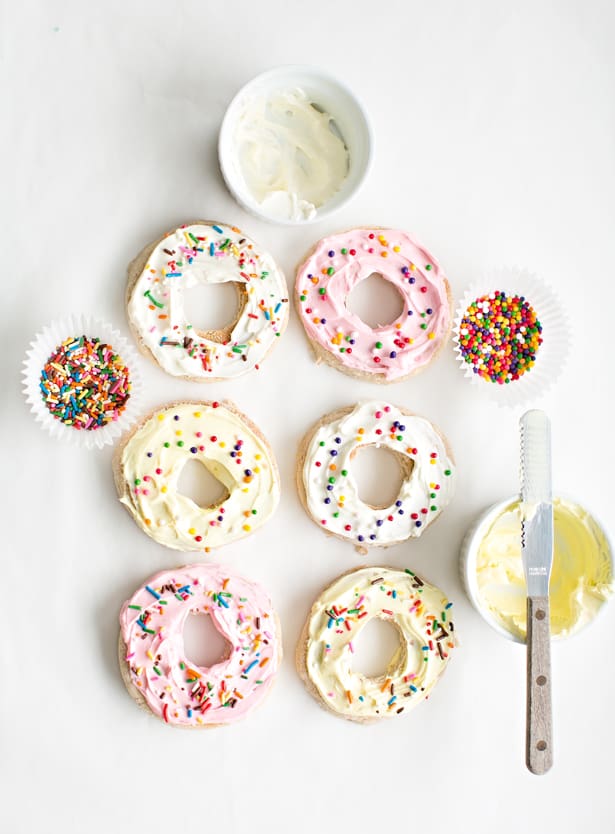 Here's what you'll need to whip up this tasty treat: English muffins, a circle hole cutter, some cream cheese, food coloring, and sprinkles. Now cut out holes in the center of each English Muffin, spread some cream cheese like you would on a bagel, and top it off with some sprinkles, for that touch of sugar that doesn't go overboard. If you'd like, you can also add coloring to the cream cheese, cause kids love bright, bold colors. And if you're feeling adventurous, let them decide what toppings they'd like to put on top. Just make sure to only let them select mommy or daddy-approved healthy choices.
Apple Sandwiches With Almond Butter And Granola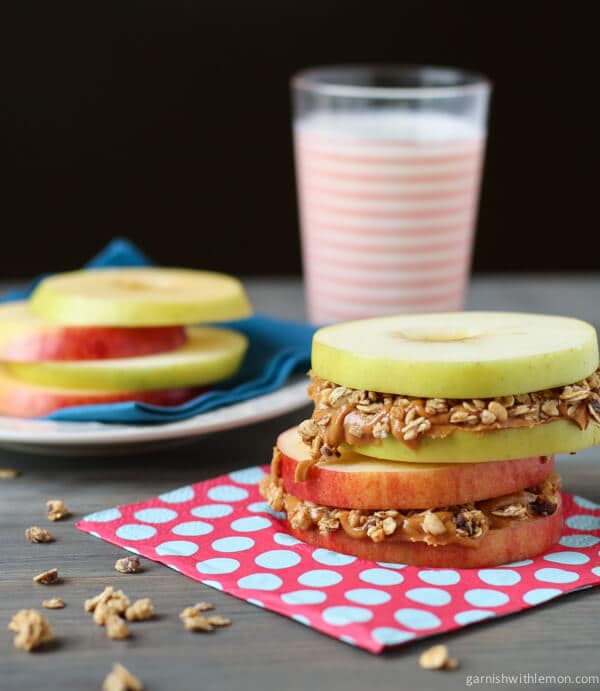 Remove the core of an apple and slice it into rings. Then spread some almond butter on one apple slice, sprinkle some granola over the almond butter and top with another apple slice, and keep doing this until you have two layers. It's healthy, has 47 calories in it, and the fiber from the granola will ensure your kid stays regular. Plus, they're super simple to make, so you can even whip up this snack in less than 5 minutes any time you're feeling hungry yourself.
Nutella Brownies

Your life will change when you put 1 cup of Nutella, 2 eggs, and 10 tbsp. of flour into a bowl and mash it up. All you got to do now is pour the mix into a muffin tin lined with paper cups and bake them for 30 minutes at 350F. If the center's still kind of gooey, go ahead and cook it for a few minutes longer until it hardens. Then let your taste buds explode with this fantastic super easy recipe.
Strawberry Banana Popsicles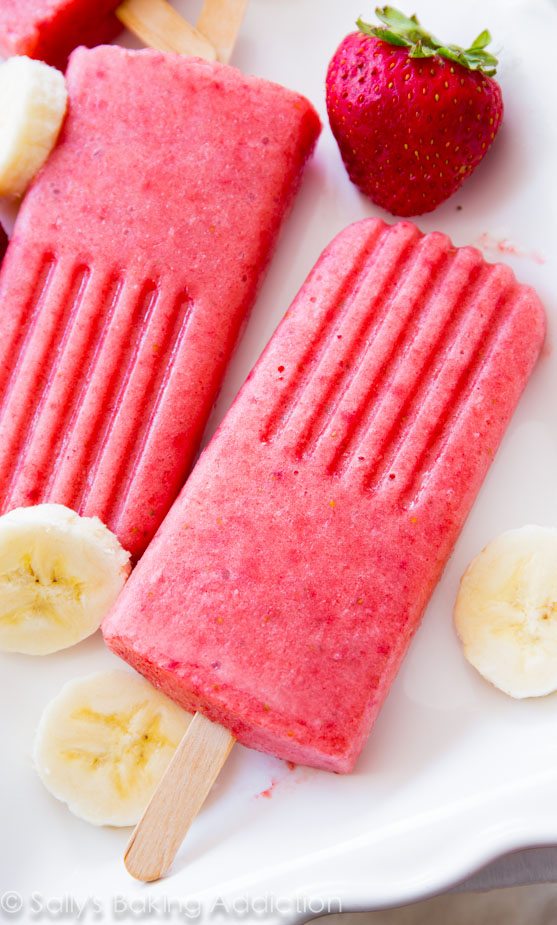 Peel 1 large ripe, but frozen banana, cut it into chunks, and toss it in a blender, along with 12 large strawberries that have been sliced in half and ½ cup of pineapple juice. You can also sub the pineapple juice for orange juice. It's your choice. You might also want to supervise your kids while using the blender so they don't make a mess or get hurt. Then make sure you blend the ingredients on high speed for about 2 minutes. Now pour the smooth mixture into a series of popsicle molds. We'd recommend a mold that has slots for sticks, so you can insert them before putting them in the freezer. Now leave them there overnight, or if you're really impatient, like us, wait 8 hours. But don't forget to run the popsicle mold under warm water. This will make it easier to remove your delicious strawberry banana popsicles.
3 Ingredient Fruity Trifles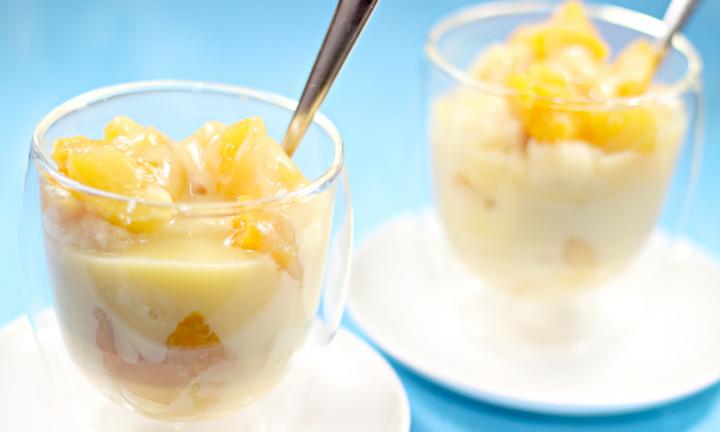 Buy canned apricot halves in fruit juice and drain them, but save the liquid. Then slice each apricot half into bite-size pieces. Then get 200g of store-bought vanilla sponge and cut them into bite-size cubes and soak them in the apricot liquid. Make sure that the sponge is soft but not soggy. Then layer the apricots, the sponge and 1 cup of low-fat custard into some glasses. Then top with a few slices of apricot, cover them up and store them in the fridge until you're ready to serve, and enjoy!
I am Camila – Serial tea drinker. Professional wig snatcher. Content creator and video script writer who may or may not be John Leguizamo's body double. If you don't like where you are, move. You're not a tree.