He Yuhong can turn herself into anything she wants. And no, she's not a shapeshifter. She uses the power of makeup to turn herself into famous people like Johnny Depp, Taylor Swift, or even the Mona Lisa. The artist has accrued over 500,000 followers on Instagram so far. And with good reason! Her work is so flawless you'll swear she's using some kind of a sorcery.
Meet The Real Yuhong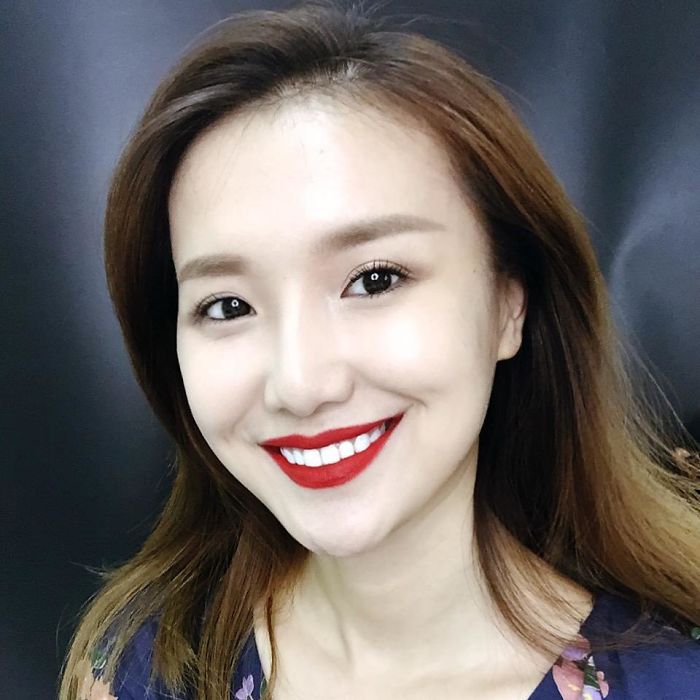 This is the gorgeous Chinese makeup artist, He Yuhong. She certainly doesn't need any makeup to enhance her beauty. But that hasn't stopped her from shapeshifting like a chameleon thanks to the power of makeup. Her face is perfectly suited for makeup transformations and you simply won't believe the celebrity looks she's managed to morph into.
Dita Von Teese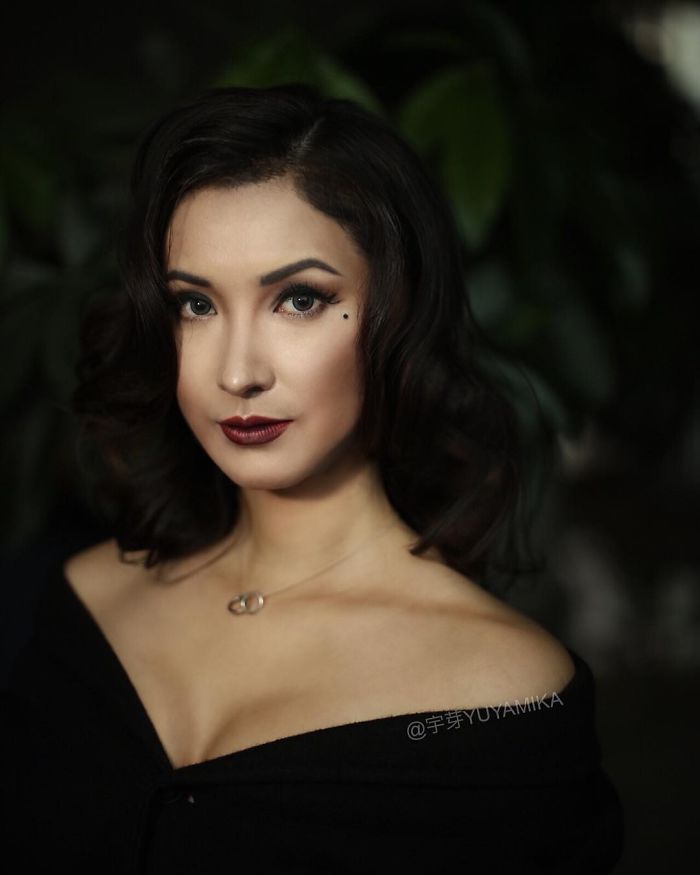 Yuhong, who goes by the name Yuyamika on Instagram is a former teacher who has devoted her time to makeup vlogging full-time. She's showcased her talents online for years and is continuing to impress the world one transformation at a time. The talented artist is able to morph into any celebrity she wants, like the uber gorgeous actress, Dita Von Teese. All we can say is that she' looking mighty pretty! 
Scarlett Johansson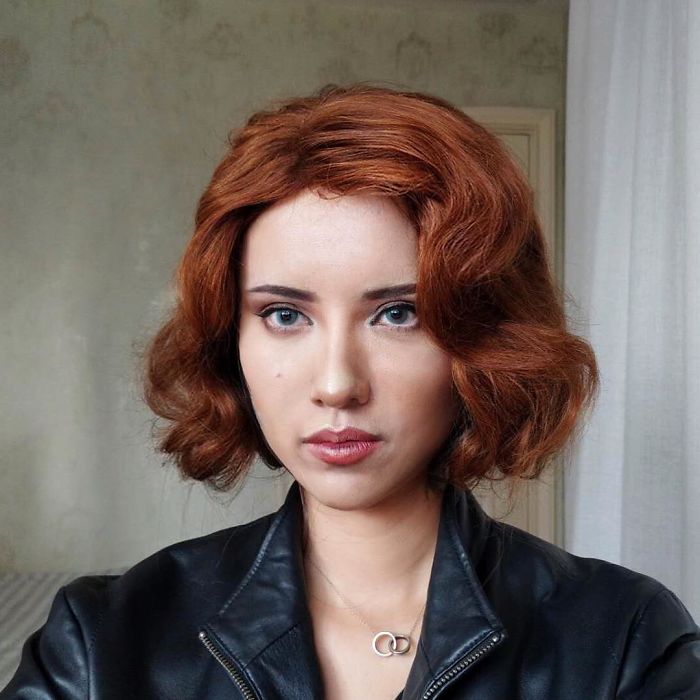 This girl really knows her way around a makeup brush! Yuyamika says that the key to achieving a successful makeup transformation is in the eyes. Once she manages to give them a more Western look with some cream makeup and eyeshadow, the rest is easy to achieve. Her technique is obviously bulletproof. Look at how well she pulled off Scarlett Johansson's Avengers character, Black Widow. If ScarJo ever calls in sick while shooting the next Avengers film, Yuyamika could totally fill in for her!
Mona Lisa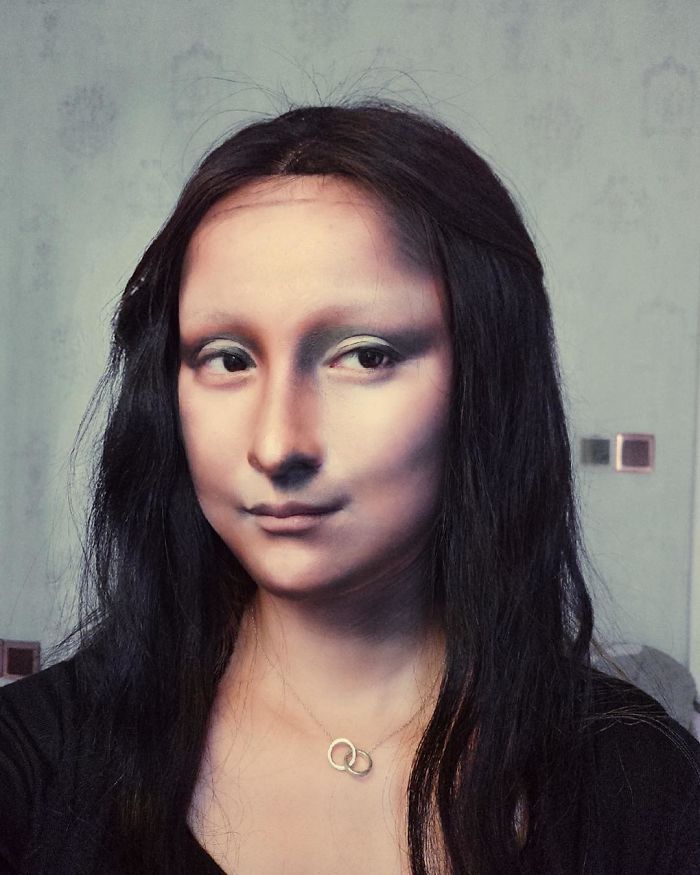 Since she's able to turn herself into a living work of art, it's only natural that she would morph into one of the most iconic paintings in human history: the Mona Lisa. At first, she was petrified that people would criticize her for recreating a famous painting. But when she woke up the next day, she discovered she had over 900,000 likes on TikTok, where she had recorded one of her tutorials. Oh, and this look took 6 hours to complete. Now, that's dedication!
Johnny Depp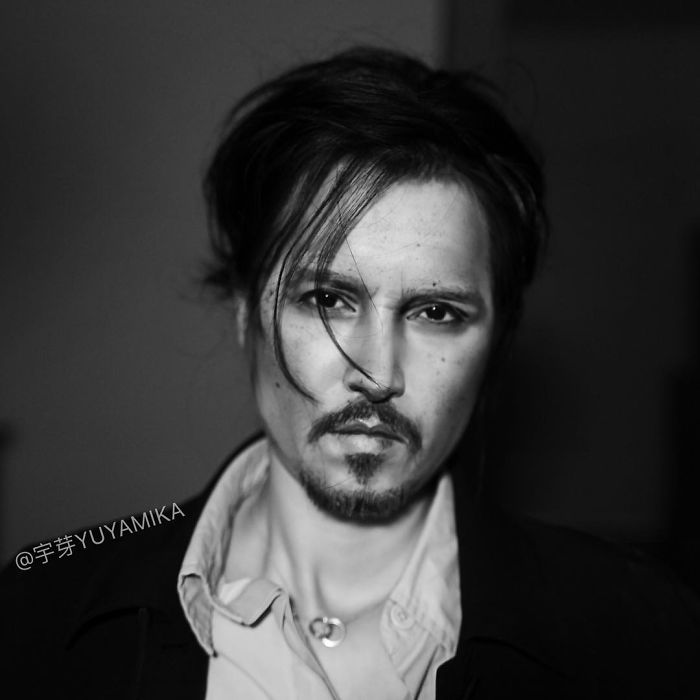 Yuyamika wasn't limiting her amazing transformations to a specific gender either. She used her makeup skills to break the boundaries and turn herself into Hollywood hottie Johnny Depp. In fact, she probably looks more like Johnny Depp than he does. Hey! Maybe they could tap her to play Jack Sparrow in the next Pirates of the Caribbean movie. She certainly has our vote!
Taylor Swift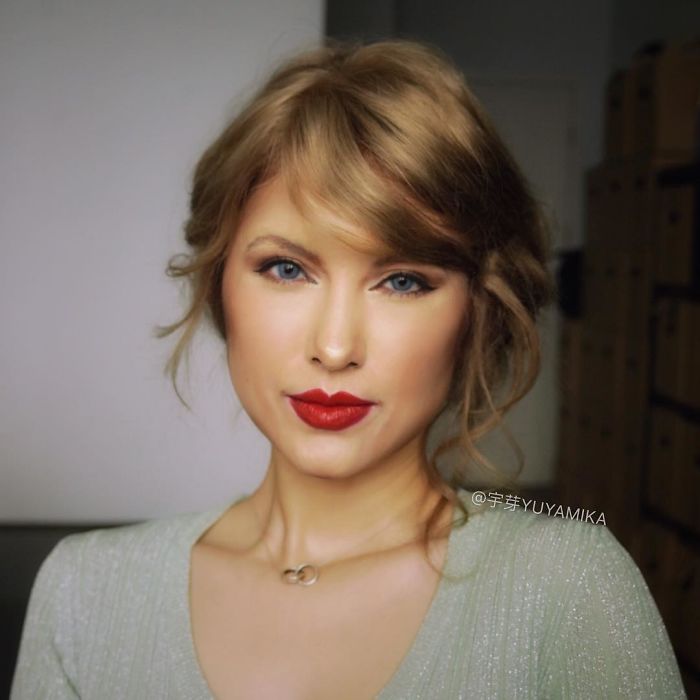 It's uncanny how much she looks like the pop singer. Yuyamika can turn herself into anyone, even Taylor Swift. In fact, she could probably go on tour and lip sync and fans wouldn't notice it wasn't the real Taylor. And for naysayers who claim that this look is photoshopped and that we're all being conned, you should check out Yuyamika's social media. There's a video that shows her creating these looks. So, she's 100% legit!
Harley Quinn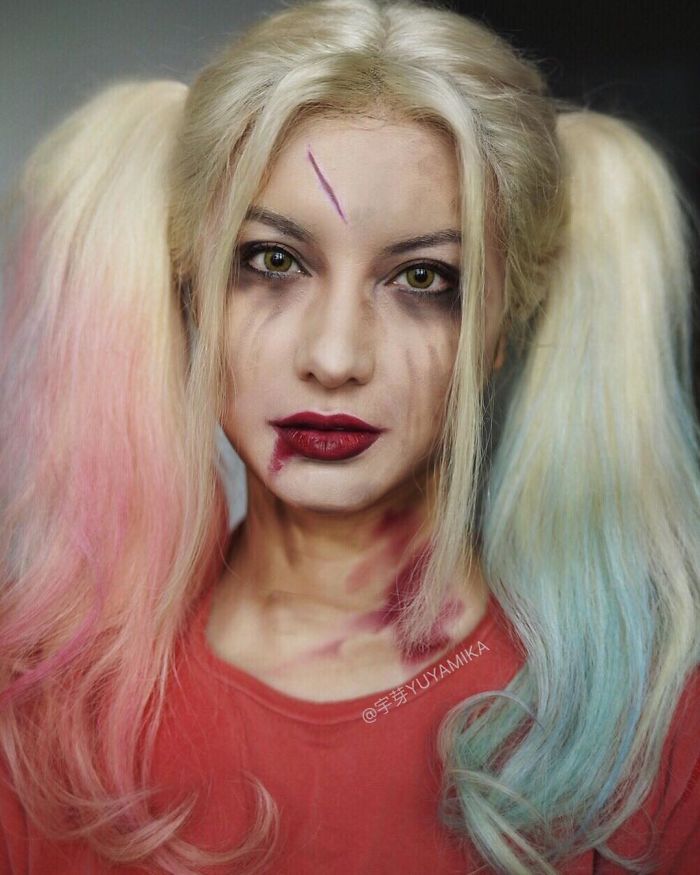 Yuyamika can turn herself into fictional characters too, like the Joker's girlfriend, Harley Quinn. The eye shape… the fuller mouth… this gal's unbelievable.  She's like an entirely different person. Now, could someone call Commissioner Gordon and ask him to put up the bat signal? Wherever Harley is, the Joker is usually not far behind.
Michael Jackson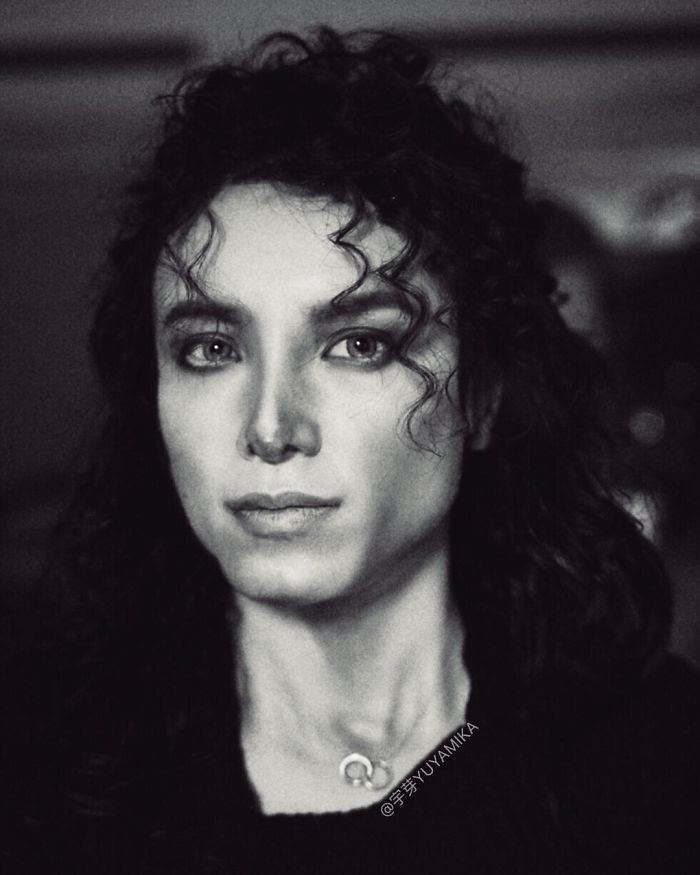 We're sure that wherever the late King of Pop is, he's smiling down on Yuyamika's impressive makeup rendition of him. She made sure that she paid extra attention to all the details from the hair to the nose to the eyes. The only question is, can she moonwalk or sing hit songs like "Thriller"?
Albert Einstein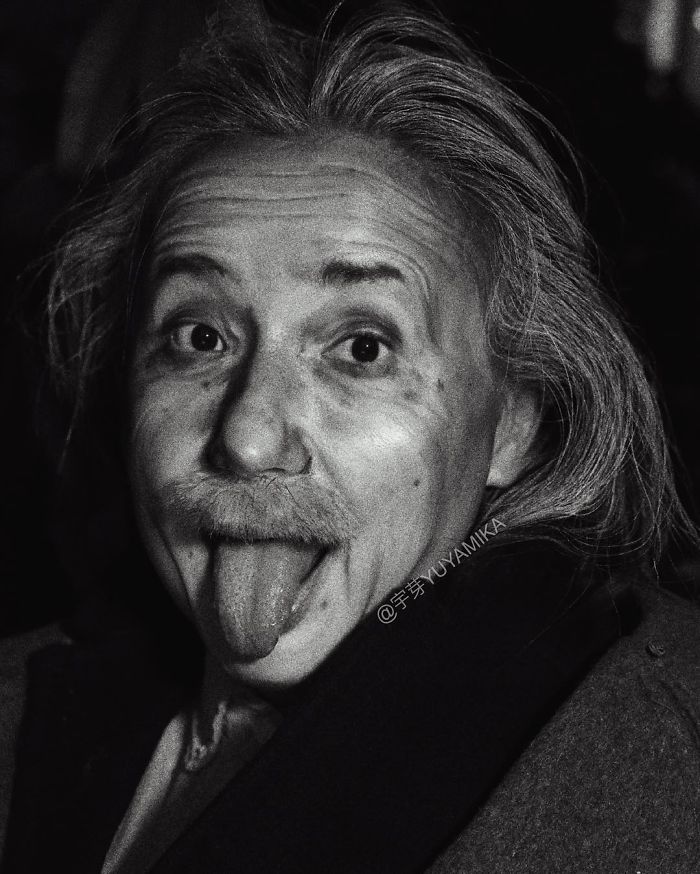 You're probably thinking: Nah! This can't be her. This has to be a photo of the OG Albert, right? But Yuyamika absolutely nailed this one. Maybe she used makeup. Maybe she used sorcery. We just don't know, but this looks really close to the real Einstein. Then again, he was a genius and she's definitely a genius, so it kind of makes sense that she picked this look.
Marilyn Monroe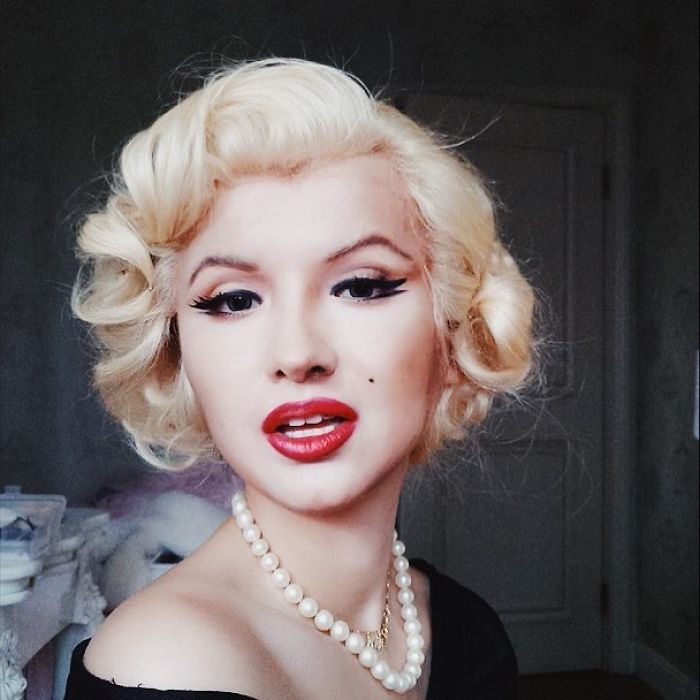 Yuyamika didn't care that her face structure was a bit different from this iconic bombshell. She worked her makeup magic and turned herself into this pop culture symbol who will forever live on in our hearts.  The eyes and lips are pretty accurate. Now all she has to do is sing "Happy Birthday, Mr. President" and she's all set.
I am Camila – Serial tea drinker. Professional wig snatcher. Content creator and video script writer who may or may not be John Leguizamo's body double. If you don't like where you are, move. You're not a tree.