Did you ever wish that your dolls looked more like you growing up? Well, Amy Jandrisevits created a business unlike any other. It's called A Doll Like Me and like the name suggests, she makes dolls that contain her customer's disabilities as well as facial characteristics and style of clothing so kids can feel better about the way they look. These therapeutic dolls definitely help boost kids' self-esteem by teaching them to love their unique traits and "flaws."
The Beauty Patch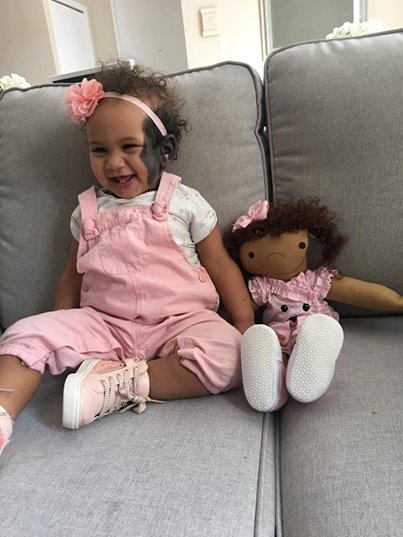 Amy Jandrisevits believes that kids need dolls that aren't perfect little plastic mannequins. She wants children to have realistic dolls that are relatable, so she customized them by leaving a few "flaws" and unique traits. Take this doll for example. It has a dark patch on the side of her face just like her human friend, who's obviously really taken by this beautiful doll.
An Arm Like Hers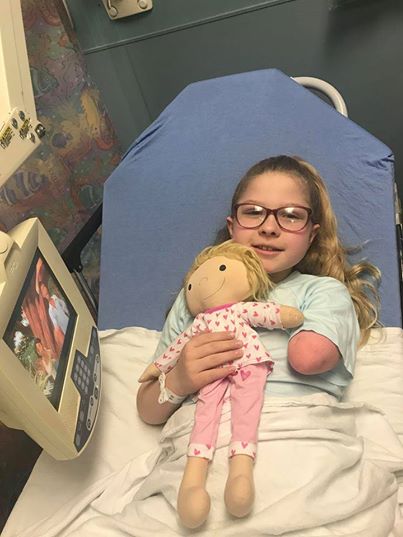 Losing an arm is undoubtedly difficult at any age, but it's tougher on a child, especially when she sees dolls that don't reflect her circumstances. But now this adorable little girl has a doll who understands what she's going through. It's incredible how a toy can help a child cope with her circumstances and embrace her uniqueness. If this girl ever questions herself, all she has to do is look at her doll to remember that she's perfect just the way she is.
It's All About Details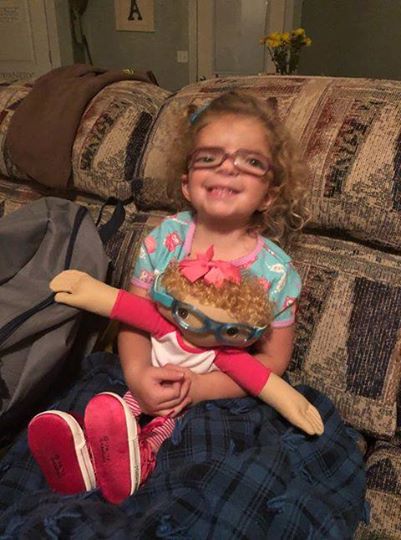 When a child looks at a doll or a plush toy, they should be able to see themselves in it, but that's not always the case. So, Jandrisevits, who used to be a social worker has combined her love for dolls and social work to create these unique toys that show diversity. That way, little girls can grow up knowing that beauty comes in all forms, especially when you're rocking such stylish glasses.
Cutest Little Pirates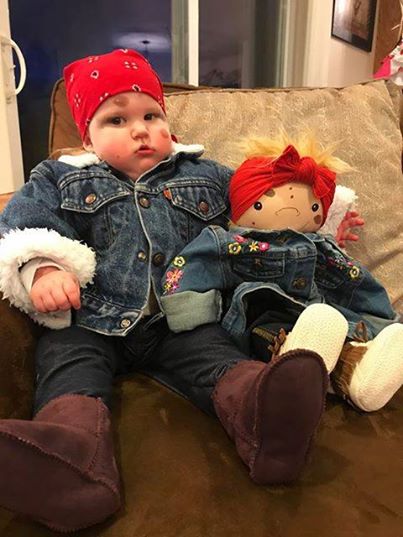 No parent should ever have to tell their kid that they can't find a doll that looks like them. This lovely pirate has a fierce bandana and a couple of spots on his skin. But he probably takes comfort in knowing that his little friend on the side has the same condition, and they're both really good at rocking the denim jacket look, don't you agree?
Meet The Plaid Sisters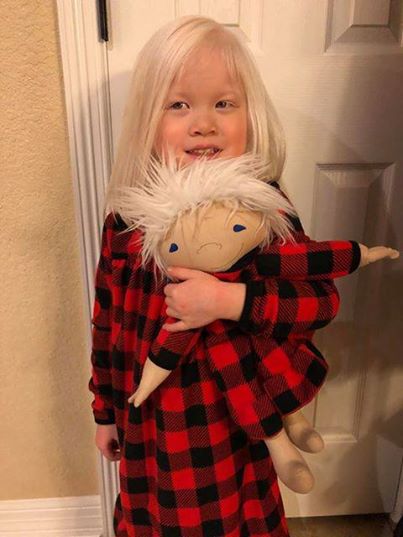 Plaid pajamas are a must for this adorable little girl, and her doll wouldn't have it any other way. It looks like these two are ready for a slumber party! Jandrisevits wants kids to feel special, and judging by this little girl's smile, it seems like she accomplished that mission.
Cuteness Overload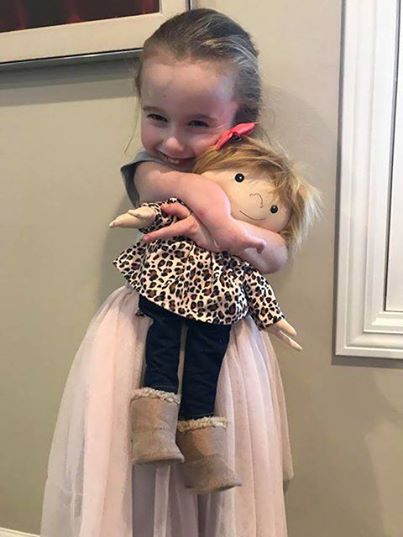 This little girl will not be feeling self-conscious about her hands anytime soon. She's not the one and only girl with this condition thanks to Jandrisevits, who made this doll just for her. Don't even think about separating these two. You couldn't tear them apart!
Same Present With A Twist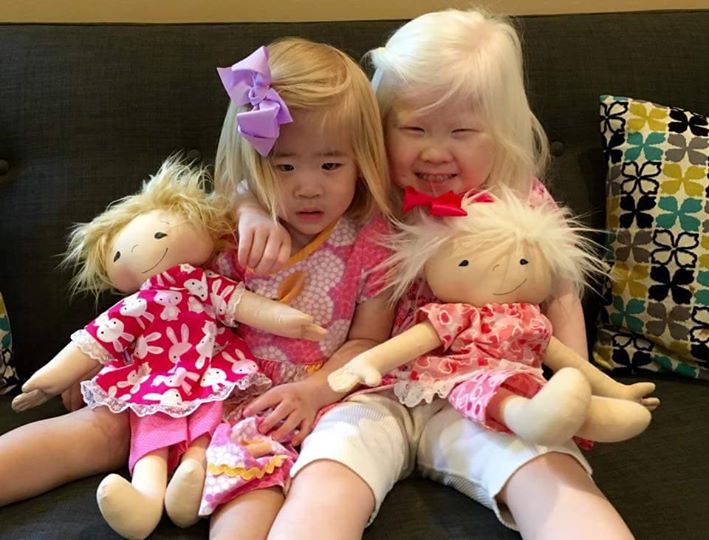 These gorgeous sisters received the same present, but they're not quite the same. Jandrisevits tailored each doll's hair and clothing style to match the sisters. Judging from their expressions, they're loving their plushy doppelgangers.
Another Finding Nemo Fan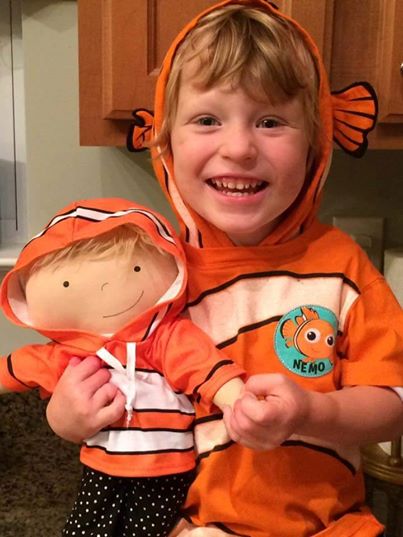 Don't judge him for being a fan of "Finding Nemo," because that fish is so cool and adorable, we actually want one! And now, this kid has a friend who looks and dresses just like him. He also seems to love Nemo too, so at least this fan club has two adorable members.
Ears Just Like Hers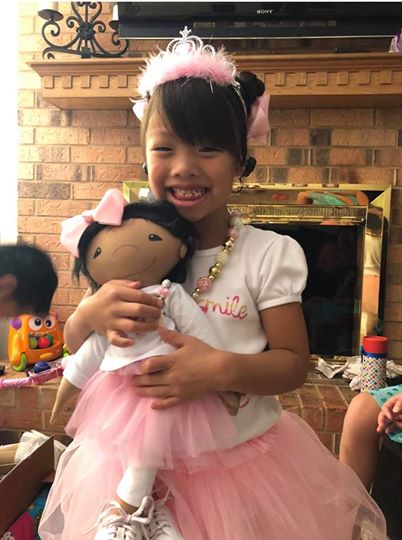 Ears come in all sorts of shapes and sizes. But this princess didn't want to be the only one in the kingdom with her unique type of ear shape. So Jandrisevits gave this adorable little girl a doll with the same ears she has, and it's obvious it was love at first sight!
Blacks Spots Are Cool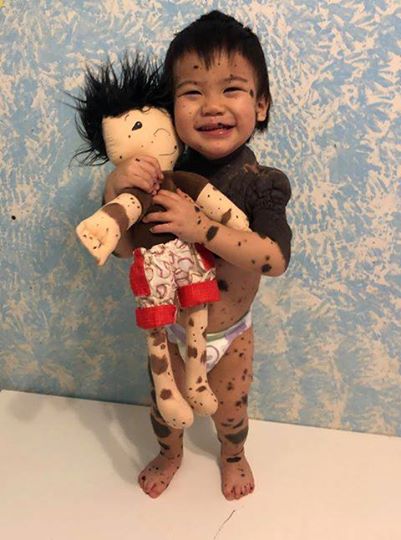 Jandrisevits made this customized doll, which contains the same spots this little boy has on his skin. That way he doesn't have to feel like he's all alone because he can relate to his little buddy, unlike a seemingly flawless looking-doll or generic plush toy you'd find at the store.
I am Camila – Serial tea drinker. Professional wig snatcher. Content creator and video script writer who may or may not be John Leguizamo's body double. If you don't like where you are, move. You're not a tree.