Online shopping is all fun and games until you finally open up the package and realize you've been duped. There's nothing as relaxing as kicking back while mindlessly scrolling through Amazon, Ebay, Fashion Nova, and other online stores while you pretend-shop in your head. Let's face it! Online shopping makes our lives so much easier. You get to purchase the product you want from the comfort of your own home and all you've got to do is anxiously wait until it gets delivered. Plus, it beats going to the mall and having to deal with hundreds of angry shoppers. Seriously, shopping malls are a total nightmare!
First of all, the place is way too big. So much so that you end up feeling like you did a whole cardio workout by the end of your shopping trip. Then, you have to go through a ton of stores until you find what you were looking for. Then comes the time to get undressed in a filthy changing room with horrible lighting, which makes you question why you took your clothes off in the first place. That being said, there's a major drawback to blindly ordering online. You may have asked a bunch of questions before purchasing something. Perhaps you spent a considerable amount of time reading the product description and reviews online. But nothing can save you from ending up like any of these poor online shoppers who were left pretty disappointed.
The Literal Mug
Sometimes you get what you pay for. Other times, you get what you see… literally! This poor shopper wanted to surprise his wife with a magic mug that was supposed to switch from one decorative image to another. He ended up with a hilariously awful mug that will surely become an inner joke between him and his wife. Hey! At least this seller wasn't lying about the design.
Micro Tent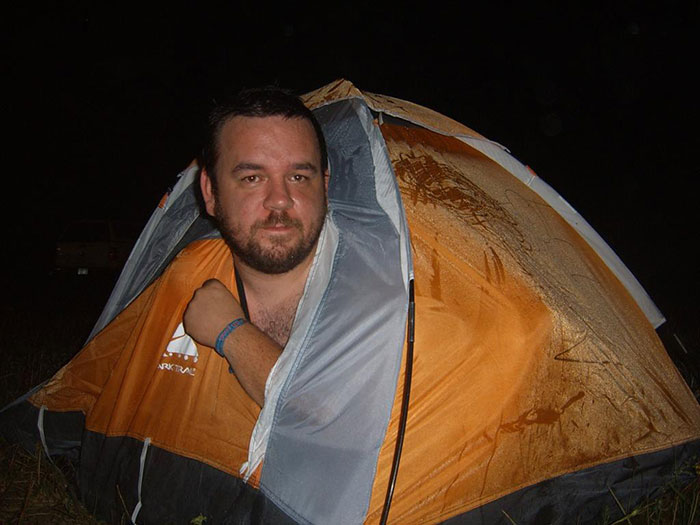 This online shopper unknowingly bought a two person's children-sized tent that was insanely small for him. Instead of complaining over not reading the fine print, he ended up taking the tent to a festival anyway and had a blast. Here's hoping he didn't stay in there too long!
Questionable Design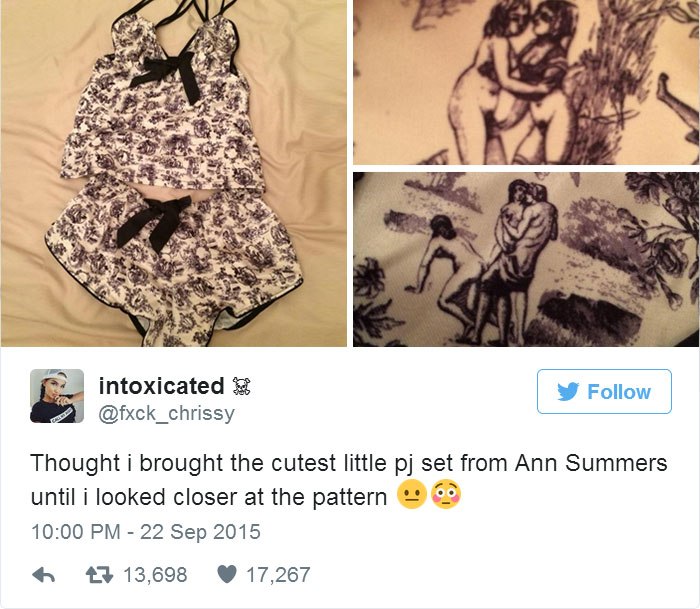 Another shopper thought they bought the cutest little pajama set from Ann Summers until they took a closer look at the pattern and had a mini heart attack. Well, at least not too many people often get to see you in your pj's, right?
Rug Carpet Lie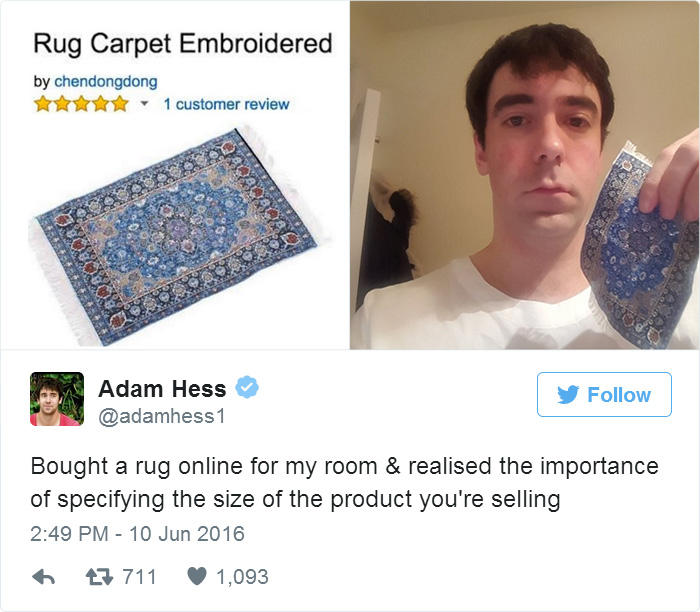 What is this? A rug carpet for ants? Well, according to some online commenters, this is actually a mouse pad from Mouserug.org. Perhaps reading the product's description would've helped clear things up, don't you agree?
She Was Surprised, Indeed!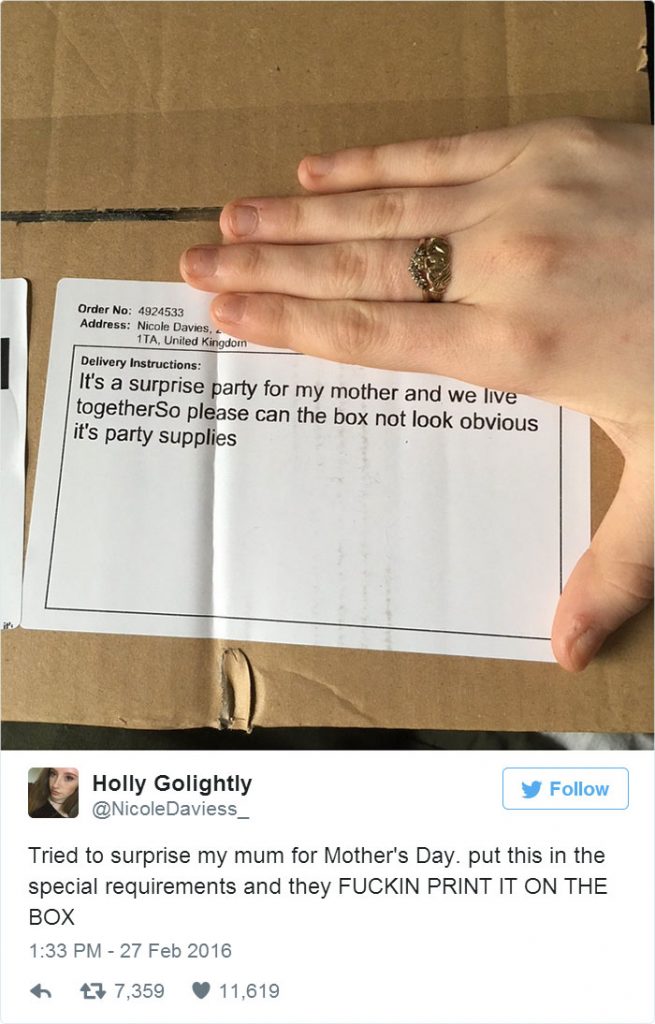 Well, at least they listened to Holly's request about keeping the box really plain and discreet. But they made a major faux pas when they printed out her special delivery request and plastered it all over the shipping label. Seriously, it takes two seconds to read the delivery instructions, guys!
Mom Blindly Orders The Cake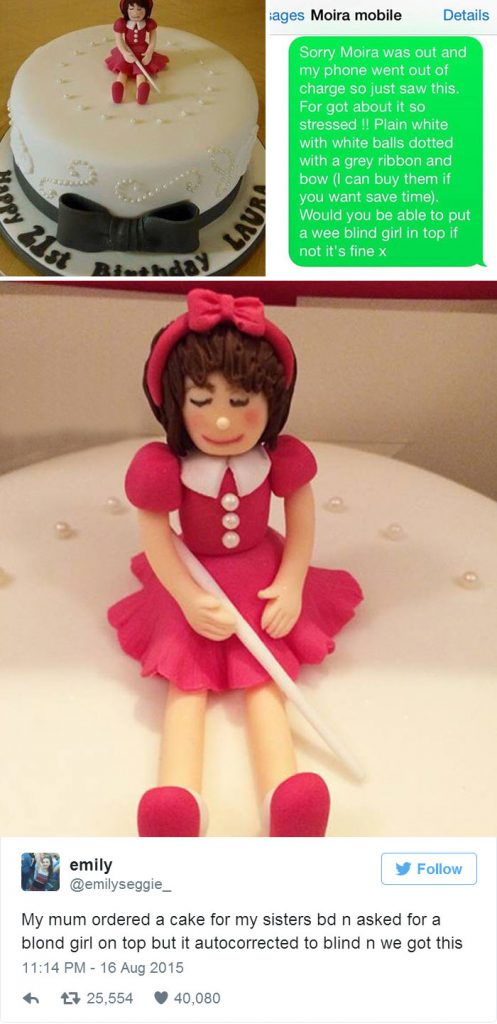 Birthday parties wouldn't be complete without some delicious birthday cake. Unfortunately for Emily, her sister's birthday was about to become extra special thanks to an unfortunate autocorrect error that ended up being horribly funny.
A Special Kind Of Backpack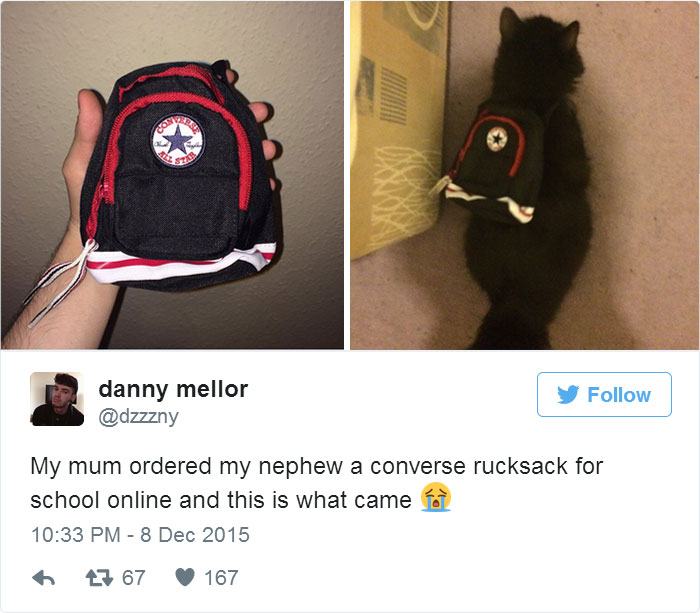 All Twitter user, Danny Mellor's mom wanted was to order a Converse Rucksack for her son's nephew. But it ended up being way too small for a child. How small was it, you ask? Well, they put it on their cat to offer some perspective and let's just say it was pretty laughable. But hey! At least the cat scored an adorable little backpack for kitty school!
1-800-Horror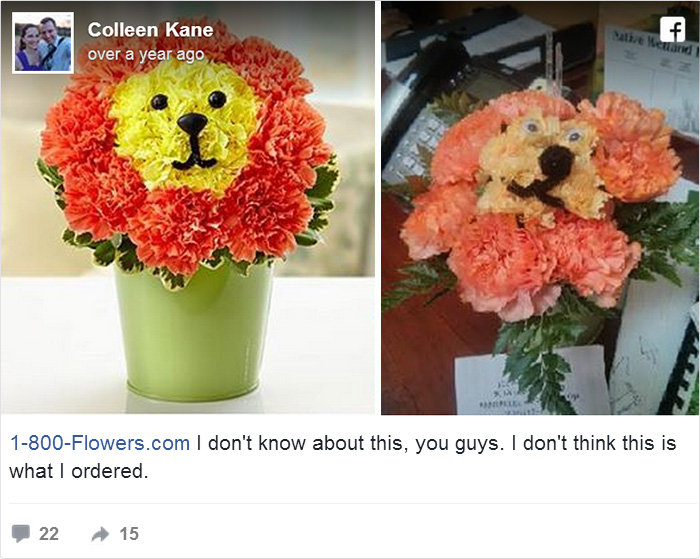 We understand that sometimes buyers can't be bothered to read product descriptions. But even when you order a run-of-the-mill flower bouquet that seems pretty easy to pull together, you never really know what you're actually getting.
Crochet Fiasco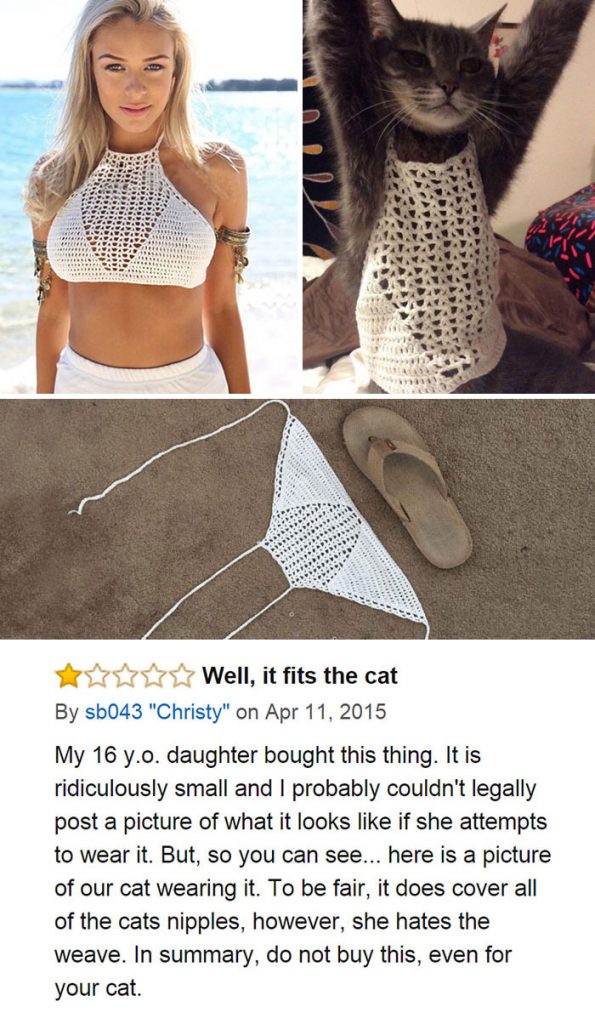 When you can't see the product for yourself, you have no other option but to trust the seller and the images they post on the listing. Unfortunately for this online shopper, their daughter ended up with a top that wouldn't even cover the kitty's nipples. Ouch!
Read The Fine Print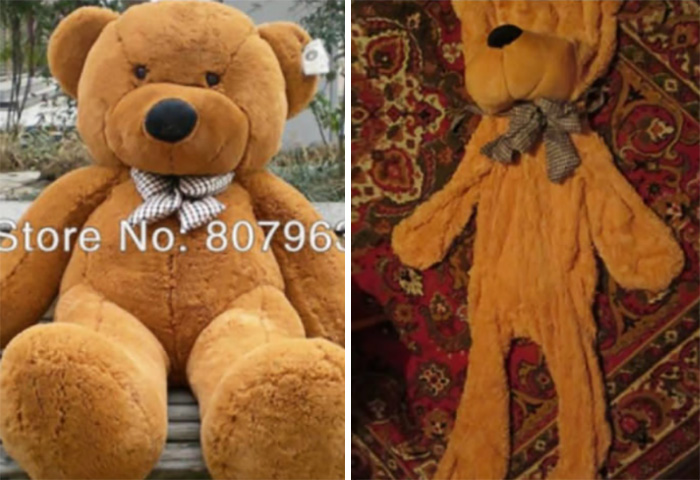 Always take precautions when you're online shopping. Make sure to check the measurements of a product. If the price is too low or you suspect something's off, ask the seller all kinds of questions before adding something to your cart. But whatever you do, make sure to thoroughly read the fine print, aka, the product description. If this shopper would've read that the "stuffing is not included," then they probably would've stuffed their hard-earned money back into their wallets.
A Spoonful of Dissappointment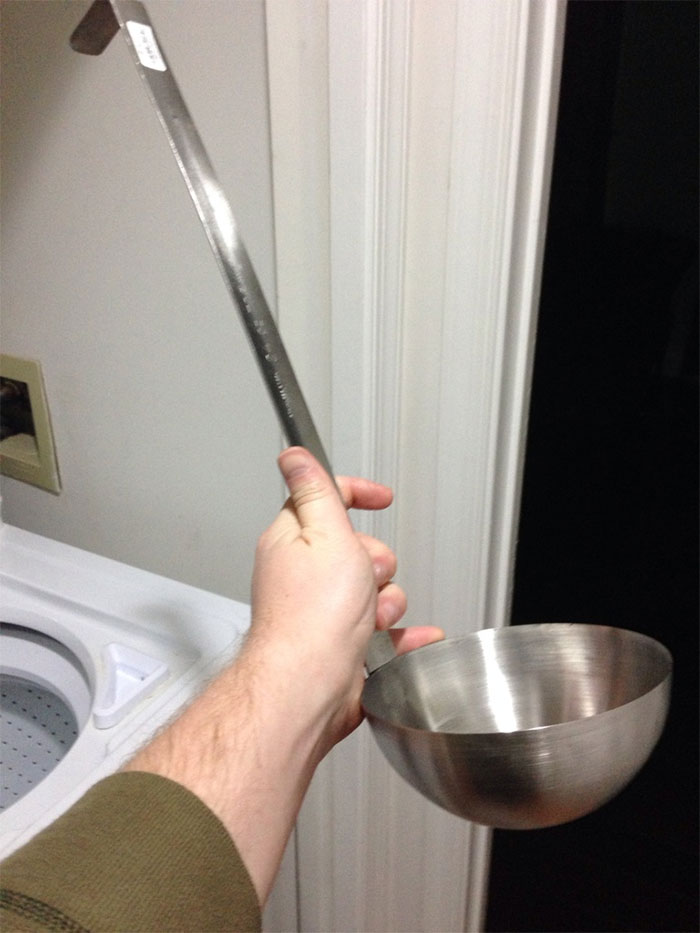 Ask the seller about a product's dimensions and measurements, or you might end up like Reddit user, calebwerm, who got a spoon that's fit for a giant. This one's perfect if you're working in a soup kitchen. But since this shopper probably has regular-sized pans and pots like the rest of the world, we're willing to bet he's not too happy with this gigantic cereal bowl with a handle.
I am Camila – Serial tea drinker. Professional wig snatcher. Content creator and video script writer who may or may not be John Leguizamo's body double. If you don't like where you are, move. You're not a tree.